Curbside Pickup – Evening hours added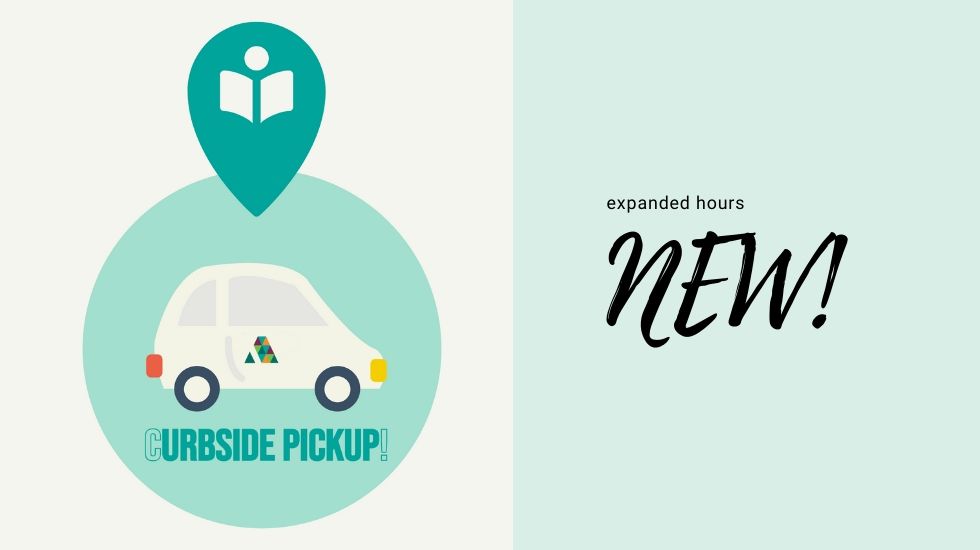 Beginning Monday, June 1st, we will expand hours to include Monday & Tuesday evenings, 5-8 pm.
Hours:
Monday, Tuesday & Wednesday — 10 a.m. to 3 p.m.;
Thursday — Closed;
Friday — 10 a.m. to 1 p.m.;
Saturday — 10 a.m. to 1 p.m.;
How does it work?
Place holds via the SHARES catalog, the BookMyne app, email, or by phone – (262) 728-3111. Patrons can place holds on any Aram Public Library materials. You will need your Library card and PIN number. Forgot your PIN?
Each time a requested item is set aside, the cardholder receives a phone call informing them the item is ready for pickup and will be held until a certain day.
After you've received notice that your holds are ready, call the Library 728-3111 and we'll get your materials ready. (If you need assistance, please let us know. )
Drive to the South Library parking lot. (Walking? Biking? Please maintain 6 feet for social distancing if others are nearby.)
We'll have your items checked out and labelled – first 3 letters of your last name and last 4 numbers of your library card.
Watch for the orange cones – where to park; tables are marked by alphabet range – and bags arranged by your last name.
We can also curate a collection for you – call the library at 262-728-3111.
We are so happy to begin offering this service. We ask – please be patient as we adjust to this new workflow. If you have any questions or are unable to access your account online, please reach out on our Facebook messenger, email, or via Chat (lower right corner of this page) 9 a.m. to 4 p.m.
Returned materials will be quarantined for 72 hours. Our building will remain closed to the public until further notice and book donations will "not" be accepted.
Please know, your health and safety is a priority. Staff will be wearing masks and gloves and practicing social distancing.