Copycat Coffee Encore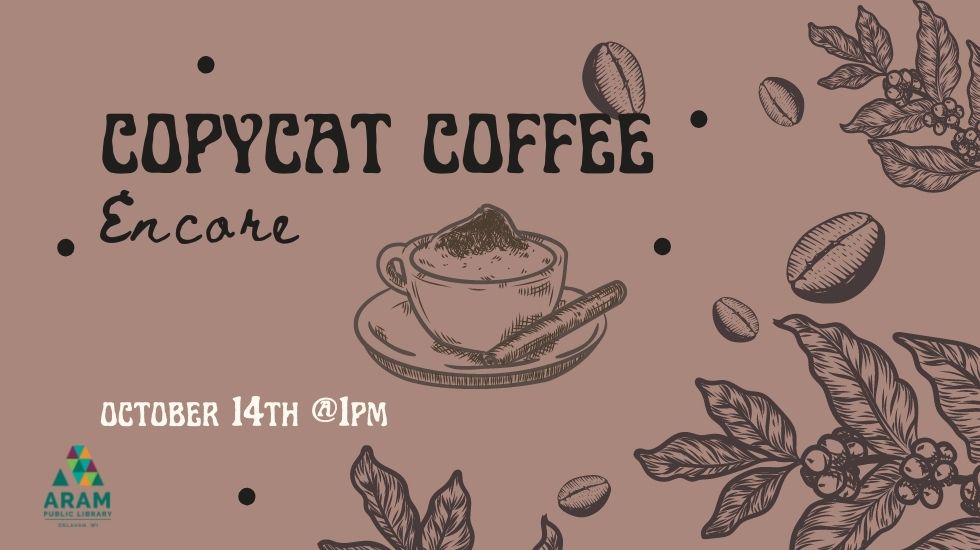 Friday, October 14th
1pm – 3pm

Get your buzz on and join Aram Public Library's own Surina and co-presenter, Hannah as they take us through a variety of copycat coffee recipes from our favorite big coffee shops. Surina will share tips on milk selection and the best frothing techniques.
The audience will also get to try samples. Recipes will feature decaf and caffeinated suggestions.
Participants will also have the opportunity to enter a drawing for a basket of coffee goodies!
Main Floor Library.
No registration required.