Cancelled — March Programming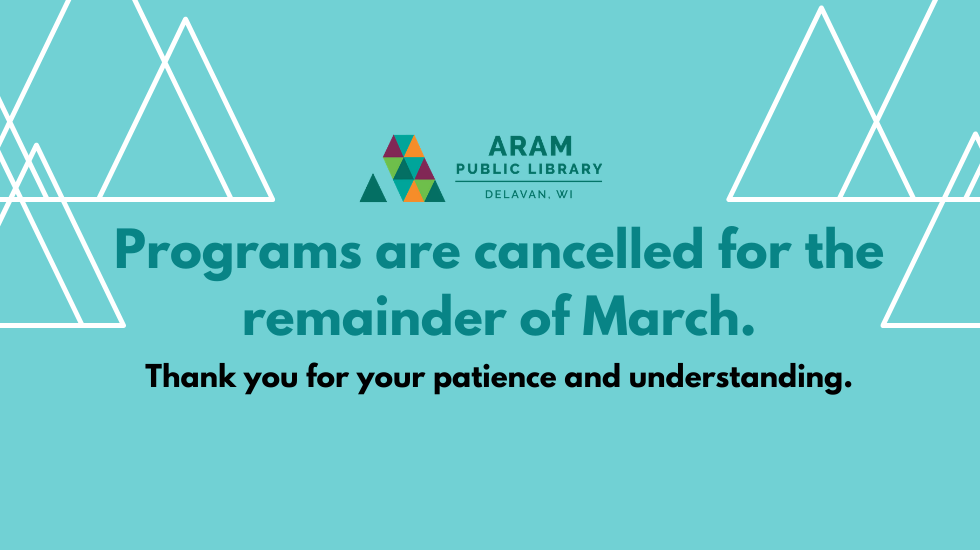 The Aram Public Library Board of Trustees is monitoring the status of COVID-19 closely. In order to promote public health and safety, the library will be canceling the remainder of scheduled programs for the month of March.
Hours of operation and all other services are currently unchanged at this time. We will continue to follow the situation and take proactive steps to limit the spread of COVID-19 where possible and focus on the health and safety of our patrons, staff, and community.
Please watch the library website, Facebook and Instagram pages for updates, or contact the library at 262-728-3111. Thank you for your patience and understanding.