Blood Drive with Versiti and Stuffie Vaccination Clinic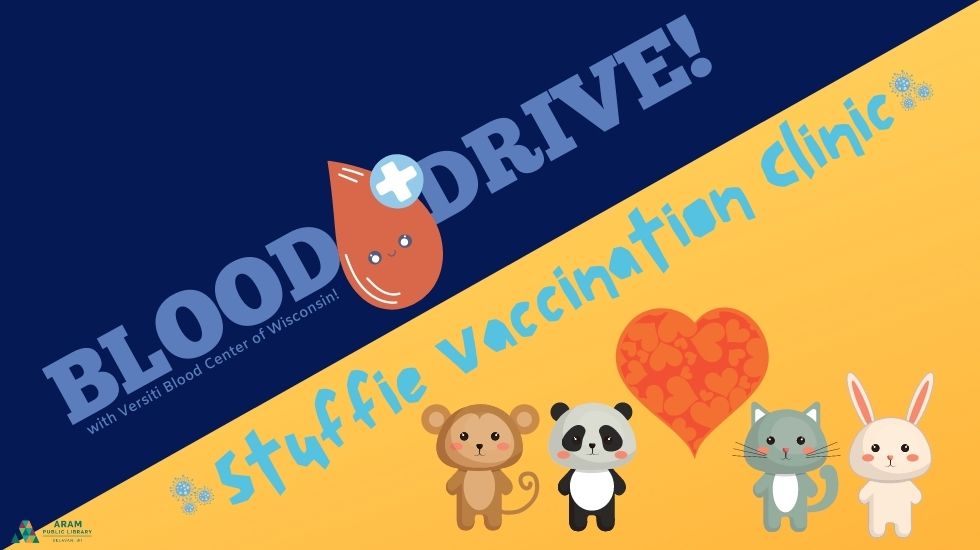 Thursday, June 30th — Aram Public Library Parking Lot
Blood drive: 2:00-6:30pm
Stuffie Vaccination: 2:00-3:30pm
Aram Public Library invites you to our community Blood Drive and Stuffie Vaccination Clinic! Sign up to donate blood: https://bit.ly/aramjune2022.
While adults donate, children can have their stuffed animals safely "vaccinated." By offering a vaccination learning experience to our youth, our aim is to enhance children's understanding of the vaccination process, helping to eliminate fears and increase understanding!
We are joining with Versiti Blood Center of Wisconsin to increase donations. Blood donations have been far fewer due to the COVID-19 pandemic.