Beer Tasting via Zoom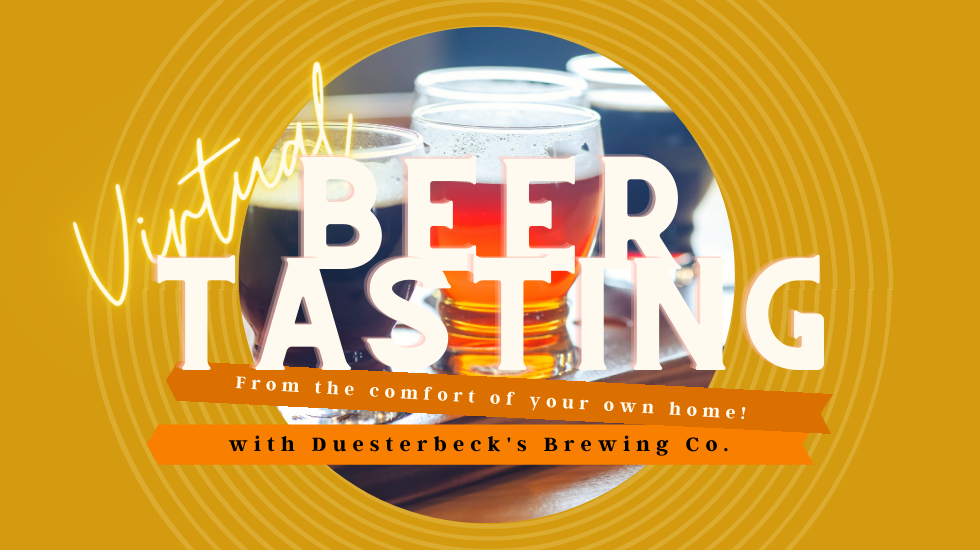 Join us for our very first Virtual Beer Tasting with Duesterbeck's Brewing Company on Wednesday, October 21st at 7 p.m.
Join Ben Johnson in a brewery tour and tasting event featuring three craft beers in the comfort of your own home. Invite family and friends and join the fun with this virtual event in your own home. Ben will share the process of making craft beer and share suggestions as to what foods go best with Duesterbeck's beers.
Please Register for beer tasting event and purchasing details.