Authors via Facebook LIVE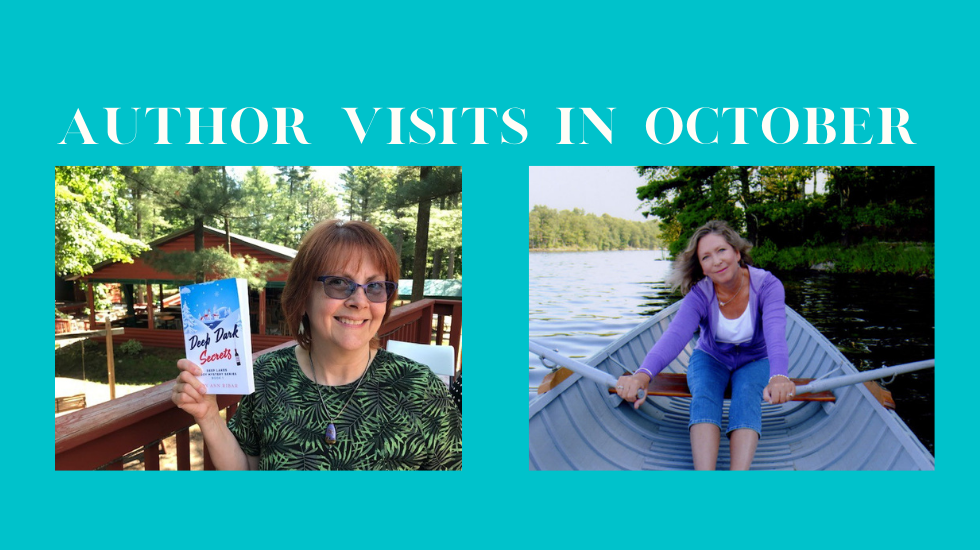 Thursday, October 8, 2020 at 6 p.m. – 6:30 p.m. via Facebook LIVE
Join Aram Public Library in our first virtual author event with Wisconsin author, Joy Ribar. Joy is the author of the DEEP LAKES COZY MYSTERY series which take place in the small town of Deep Lakes, Wisconsin. Sleuth along with local vitner/baker Frankie Champagne as she dons her sleuthing cap and unravels secrets among the locals and vacationers. Joy will share how she became interested in writing, her publishing experiences and, what's next for how she became an author followed by an audience Q & A. Submit your name at Aram Public Library to win a copy of DEEP BITTER ROOTS, Joy's newest title.
Thursday, October 22, 2020 6:00 – 6:30 p.m. via Facebook LIVE
Five generations of Marnie O. Mamminga's family have been rejuvenated by times together in Wisconsin's Northwoods. In a series of evocative remembrances accompanied by a treasure trove of vintage family photos, Marnie will take us to Wake Robin, the cabin her grandparents built in 1929 on Big Spider Lake near Hayward, on land adjacent to Moody's Camp. Along the way she preserves the spirit and cultural heritage of a vanishing era, conveying the heart of a place and the community that gathered there.
Join us in an interactive discussion with Marnie as she takes us through the writing process and her memories through her book RETURN TO WAKE ROBIN.