Michelle Caffrey, virtual author event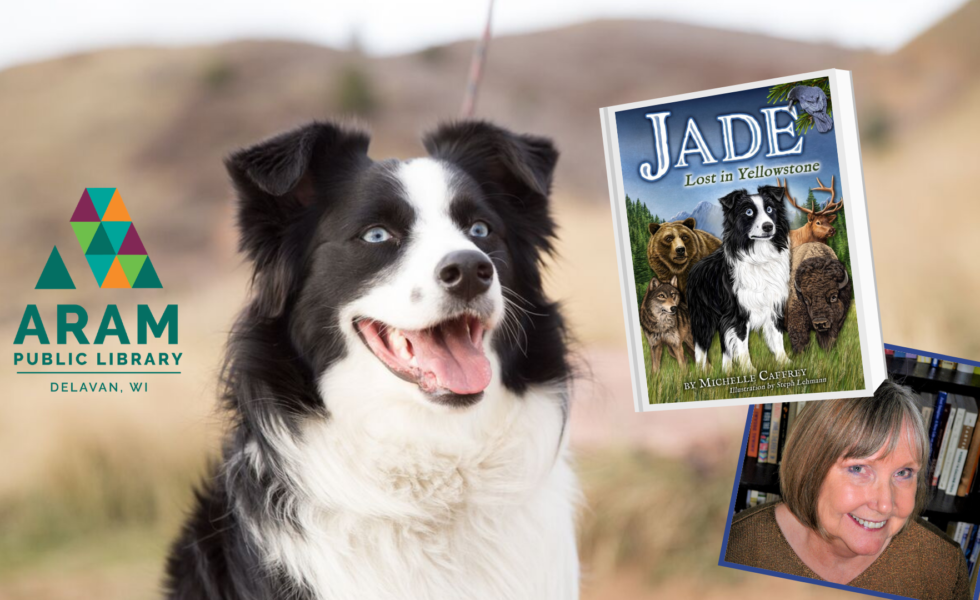 Thursday, November 12th at 6pm via Facebook.
Join Aram Public Library and author Michelle Caffrey for a virtual book reading and author visit discussing her newest title, JADE – LOST IN YELLOWSTONE. Based on a true story, this harrowing, inspirational tale follows a lost Australian shepherd as she encounters grizzlies, wolves, bison, and other hazards in the wilds of Yellowstone National Park.
Brimming with action, this suspenseful story with a heart-warming ending will be a favorite for anyone who loves dogs and Yellowstone Park.
Just 15 months old at the time, Jade survived longer than any other dog lost in Yellowstone. Alone and surrounded by wolves, mountain lions, and grizzly bears, what will she do? Can her owners David and Laura find her before winter? Each day becomes a race against time as hundreds of volunteers join in a desperate search and Jade herself navigates the wild to stay safe. This story will melt your heart and renew your faith in dogs—and people.
After the book reading, author Michelle Caffrey will share additional details about Jade's amazing story and answer any questions participants may have.
HEY KIDS!
Want a chance to win your own pawtographed edition of Jade's book? We have two different ways you can enter to win!
1. Create your own picture of Jade and share it with the library! Any medium can be used–drawing, painting, collage, sculpting, etc.–and the artwork will be shared on Aram Public Library's social media channels.
2. Ask a question during the program!
(If you do both of the above, your name will be entered in the drawing TWICE. That's right…TWICE! Woo!)
We hope you all can join us for this amazing event!