APL's Expansion Design Phase Begins! DONATE TODAY!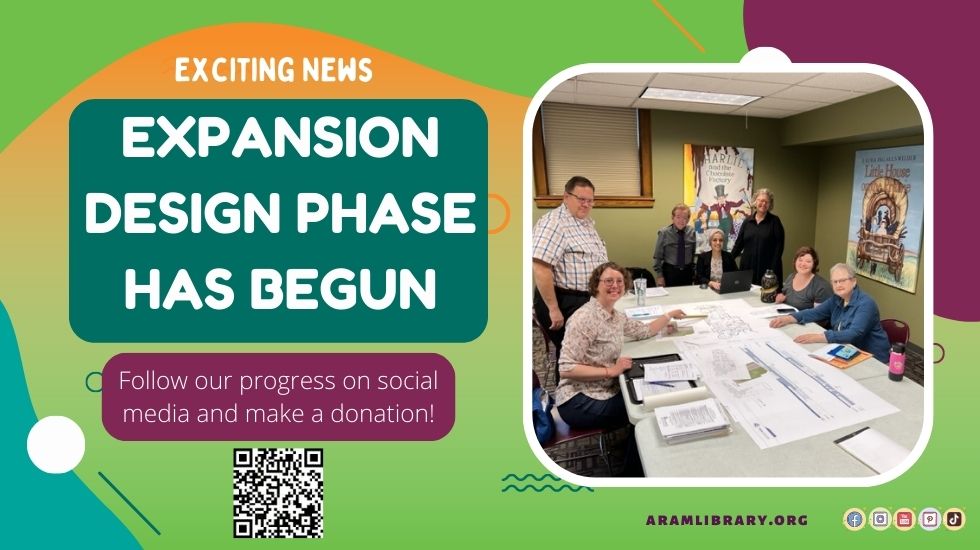 May 5th, 2023, Aram Public Library began the Design Phase for our Library Expansion project!
The year-long design phase will move throughout the building, creating the framework for schematic design, developmental design, and eventually construction documents and drawings the contractors will use to build.
For more information on our expansion and Capital Campaign, visit aramlibrary.org, and follow our progress through our social media – Facebook, Instagram, TikTok, and YouTube.