APL wins state award!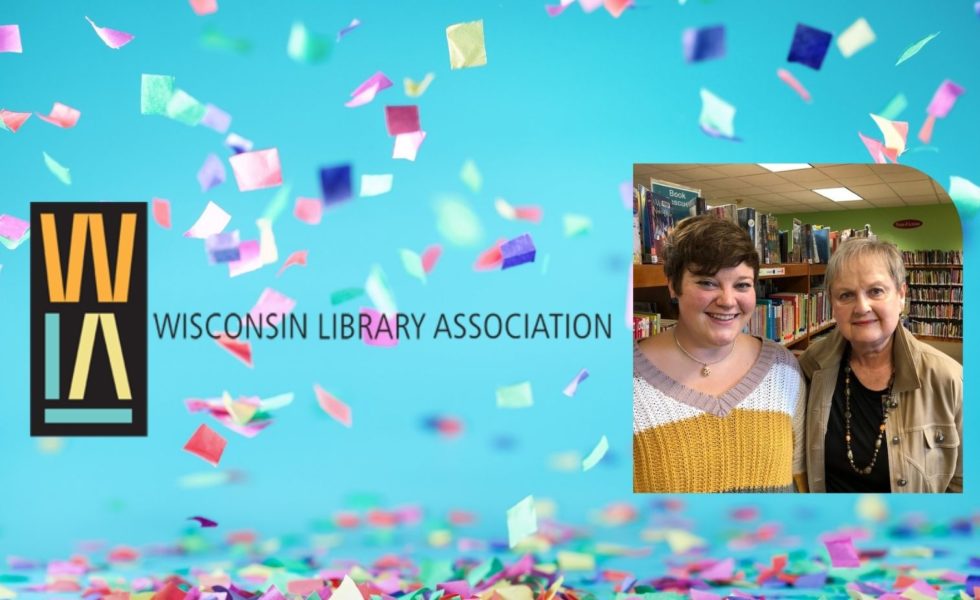 Celebrate with Aram Public Library!
Aram Public Library wins the 2021 Wisconsin Library Association's Programming Innovation Award! Aram Public Library was nominated by Trustee and resident, Linda Zell for the library's program – Summer Storyteller Series created by Katherine Schoofs, Youth Librarian/Asst Director.
Each summer as part of the Summer Reading program, a local business partner reads a children's book shared on the library's Facebook page. Local celebrity readers have read in English, Spanish and ASL. "Via Facebook, our community can listen to stories delivered by people they see in the community every day. Stories are selected to coordinate with the business," said Michelle Carter, Director.Through the stories, business partners encourage literacy, connect with the community and receive additional exposure through the library's social media channels. "It's a really fun program and we've had many a shy reader really get in the spirit of reading a children's book. Katherine does an excellent job in reaching out to our local businesses and selecting fun reads for each," continued Carter.
To watch the series, please visit our YouTube channel.
Pictured left to right: Katherine Schoofs, Youth Librarian/Asst Director APL and Linda Zell, Trustee APL