APL Threadless Store Update!!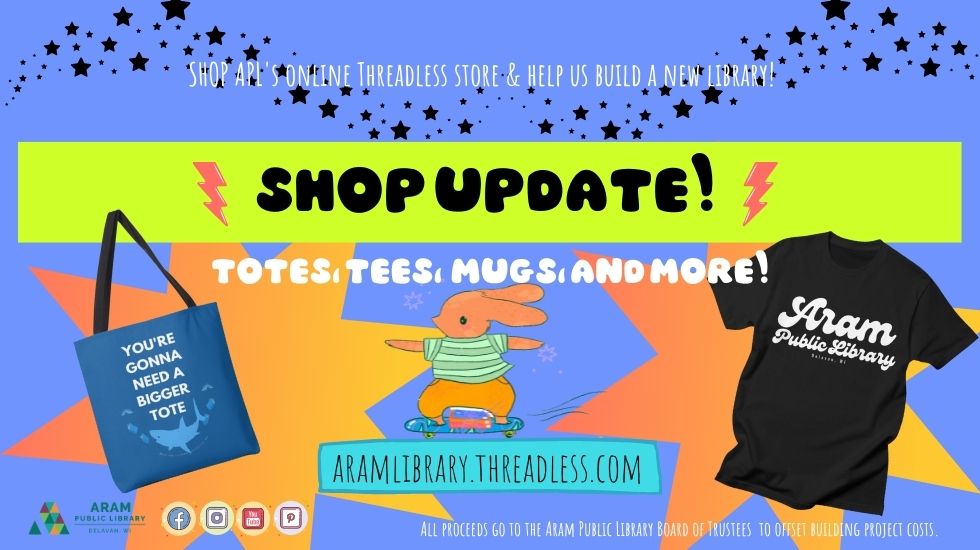 Find shirts, stickers, journals, and more! Library shoppers can easily select items, decide on color choices, and have it shipped directly to their own address; it's that simple.
All proceeds go to the Aram Public Library Board of Trustees to offset costs for APL's expansion project!
Visit aramlibrary.threadless.com to shop today.