Aging Well Series: Preventing Falls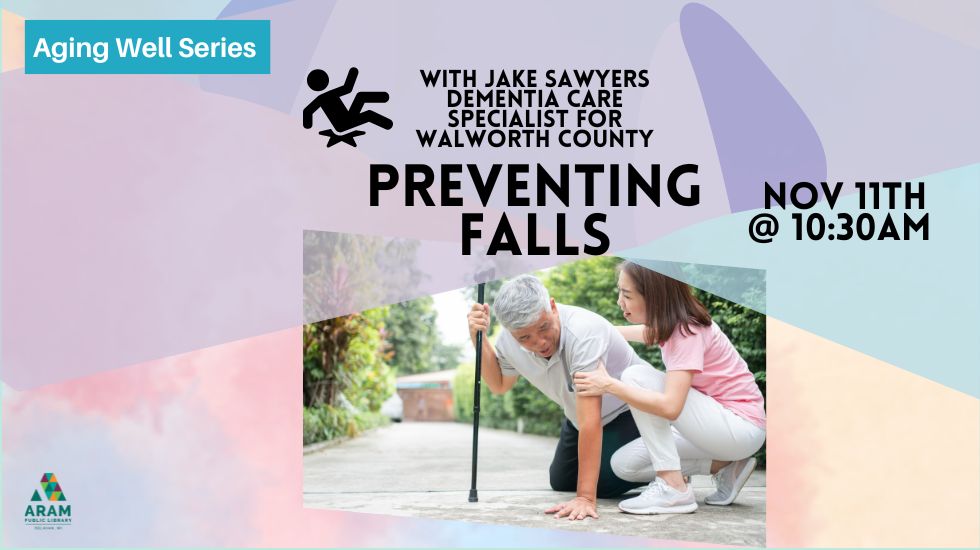 Friday, November 11th
10:30 – 11:30am
Presented by Jake Sawyers – Dementia Care Specialist for Walworth County
Aging Americans face a great deal of trauma when faced with a fall. This presentation will not only give you tips and strategies to keep you from falling, but also give you coping mechanisms to get over your fear of falling. Whether it be walking the dog around the block or grabbing a glass of milk from the kitchen, this presentation will make sure you are prepared to stay safe and maintain good balance.

This program is in-person at Aram Public Library. No registration necessary.
Jake is born and raised in Elkhorn. Jake is returning to his hometown to take on this position after working within the Senior Living industry for the last 5 years. This has been my dream job since my JR year at UW-Stevens Point. Dementia and caregiving our two of my biggest passions and I am excited to spread awareness and education about both!