Abraham Lincoln as Storyteller Tuesday, February 27 at 5:30 p.m.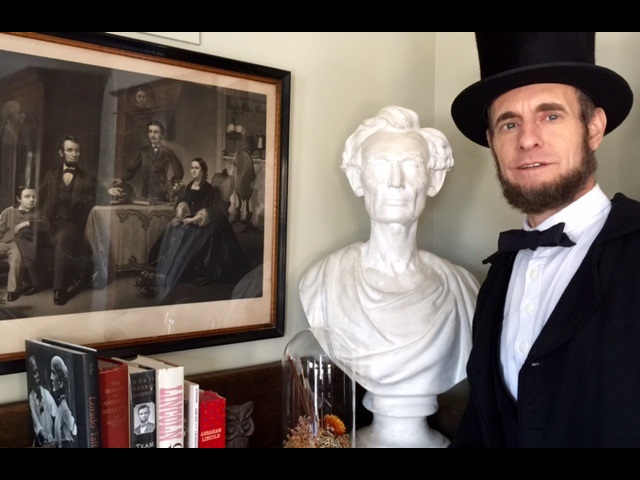 Mr. Lincoln shares some of his favorite stories, anecdotes, and jokes, and explains why he used these so often.  You'll still get a good dose of both the nation's history and Mr. Lincoln's personal history. Excellent program for all ages!
Abraham Lincoln Como Cuentacuentos
Martes 27 de febrero a las 5:30 p.m.
El Sr. Lincoln comparte algunas de sus historias, anécdotas y chistes favoritos y explica porque los usaba tan seguido. Recibirá una buena dosis tanto de historia nacional como del Sr. Lincoln. ¡Excelente programa para todas las edades!