Future Expansion
Curious about Aram Public Library's building/renovation project and what's been happening behind the scenes?  Presented to Delavan's City Council on December 15, 2020,  video shares Our Story – join us on our 21st Century Library path.  Of particular note, the video was produced and created by Library employees.
The Aram Public Library Board of Trustees retained McDonald Schafer: Fund Development Advisors to Nonprofits to conduct a financial feasibility study in 2019.  The study was completed and presented to the Board of Trustees, January 2020, and is available upon request.
Click here for  Project Summary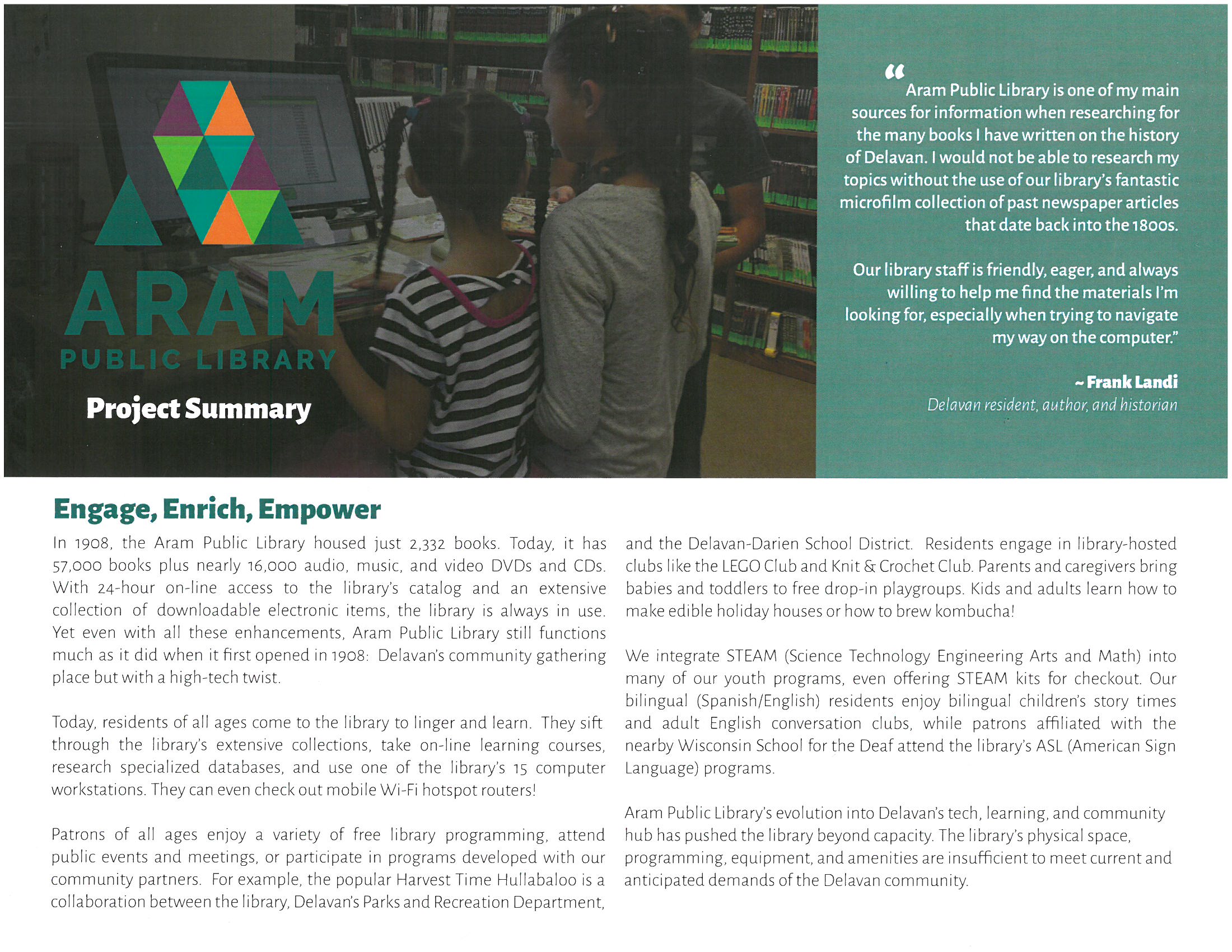 The Needs Assessment and Building Design process conducted by FEH Design resulted in the selection of a preliminary design for an expanded Aram Library: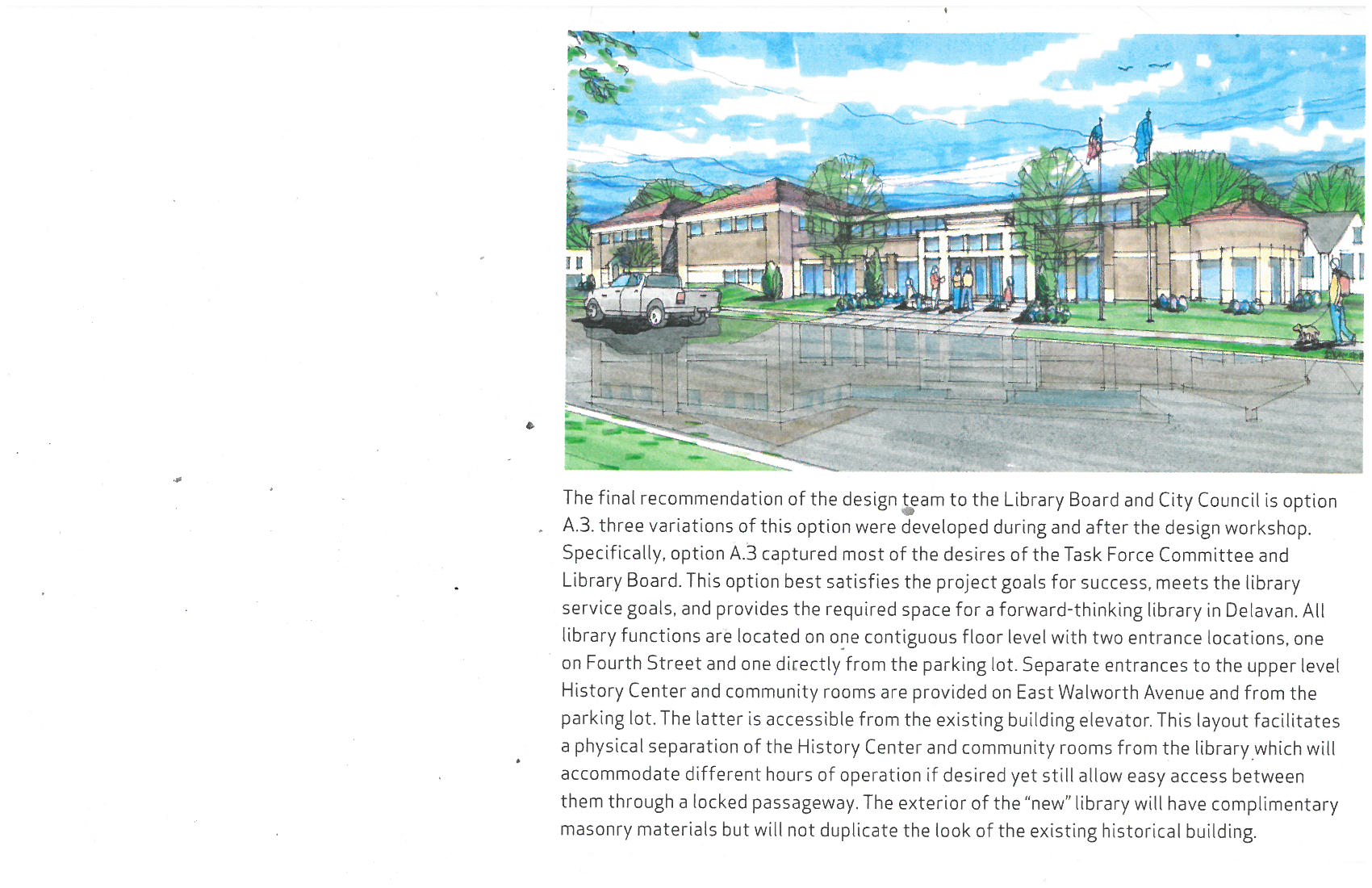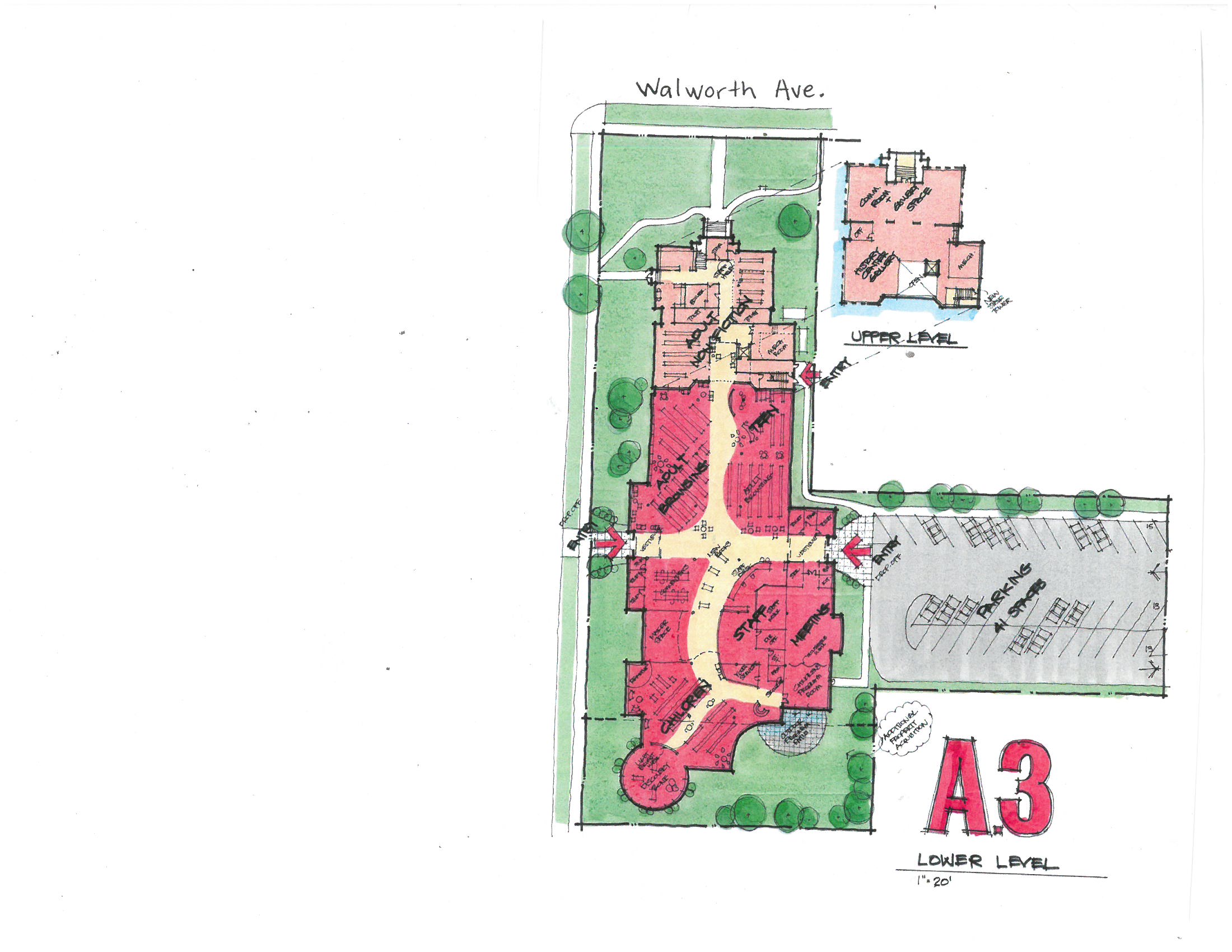 Design Charette Workshop Booklet – FEH Design – November 2018
Request for Proposals for Space Needs Analysis and Projected Building Program
Questions and Answers
Will there be a scheduled pre-proposal walk-thru/conference?
No, but appointments to tour the building are available by contacting Anita O'Brien, director@aramlibrary.org/262-728-3111
Do you expect the RFP to be submitted electronically, on paper, or both?
Please submit a paper RFP. An electronic version may also be sent.
Do you have any plans of the building available?
Thus far, these from the 1990/91 expansion have been located.