a Capital Campaign initiative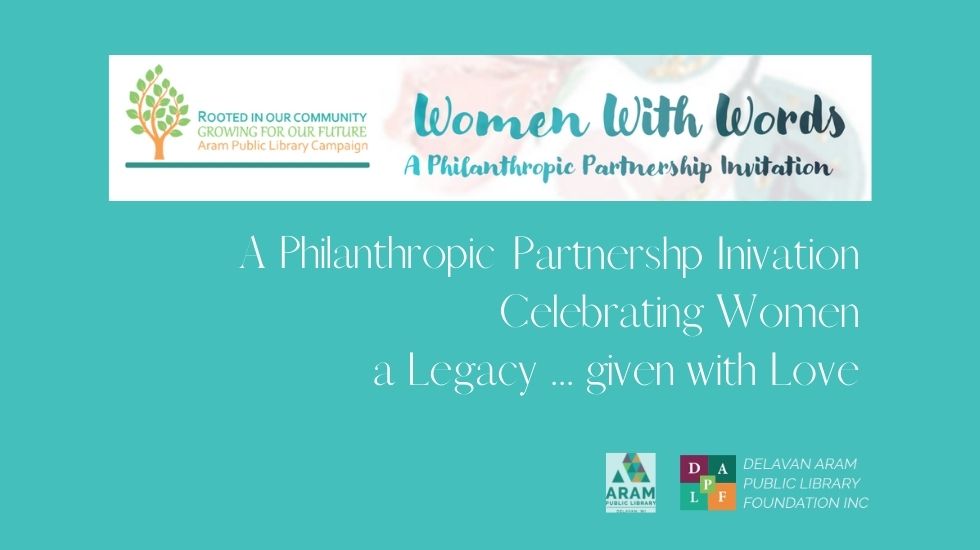 Celebrating the strong women we are or those who inspired us through their words and actions.
Women With Words is a philanthropic initiative to sponsor the new Youth Gallery Wall at the Aram Public Library in Delavan.
The concept is to celebrate strong women as a legacy of love – ourselves, mothers, sisters, grandmothers, daughters, and friends. The Youth Gallery Wall – almost 50 feet in length – connects the Adult, Makerspace and Children's Areas together in the new library building.
Local Delavanites, Linda Zell and co-chair Terri Yanke have taken it upon themselves to organize this special and unique opportunity. A contribution is $500 with the honoree's name featured on this prominent wall. All named honorees are invited to a Celebratory Tea Party on Sunday, October 2nd, 2022.
Our fundraising goal is $50,000. Make a donation by clicking on the QR code below or filling out a pledge form here or at the library. Please make checks payable to the Delavan Aram Public Library Foundation (DAPLF.)