2nd Fridays @ 10 a.m.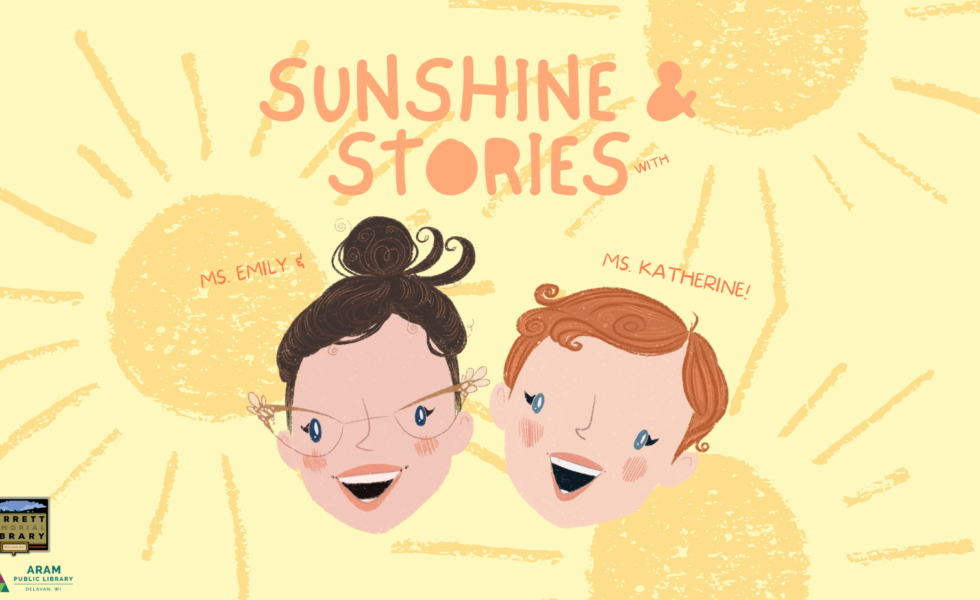 Beginning Friday, June 11th at 10 am …..
Summer fun is a walk in the park when you join Ms. Katherine and Ms.Emily Youth Services Librarian for Sunshine & Stories, another super awesome collaboration between Aram Public Library and Barrett Memorial Library.
We'll meet in Community Park in the Town of Delavan on the second Friday of the month (June 11th, July 9th and August 13th) this summer for stories, snacks, and silliness! The park has shelters available, so rain or shine, come on by for a fun time!
As with all in-person programming at APL, participants are asked to follow local guidelines for slowing the spread of germs including staying
6' apart from others outside of your household and regularly washing hands.